I wish you in 20 years
I am human happiness,
Significant life victories, boundless love, a sea of passion!
Save yourself through the years
And stay young at heart!
Let the days be sunny,
Say goodbye with sadness-sadness!
First adult anniversary
Today, my friend,
At the age of 20, life begins
Spiraling a new circle.
In 20 years, fate will offer
Hundreds of plans and ideas,
Will scatter from the threshold of
100 roads and 100 paths.
So you don't make a mistake,
In life, choose the right path,
On a journey through life
Don't forget to take your friends.
We will overcome everything together,
We will pass all obstacles,
And your road to happiness
We will definitely find it.
Today is your birthday, my friend,
God grant you good luck and health,
So that there is prosperity and peace in the house,
So that life is shrouded in love.
20 years, beautiful to grow up,
Everything is still ahead of you,
Let the road be bright,
May luck be waiting for you ahead.
Happy first important anniversary
Congratulations, friend,
20 years is great,
There are many joys around,
I hope you can soon
You reach all heights,
Let dreams come true,
Let life be without hassle!
Buddy, 20 on the doorstep
And the mood is just great!
I wish you to achieve so much,
So that you were the very first ace!
Let it be bright and excellent
Your whole life, any day!
Good luck to you in your personal life
On your best anniversary ever!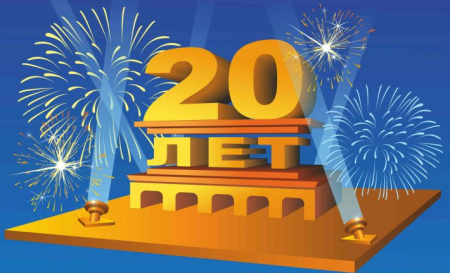 Friend, today's birthday
You can introduce yourself to everyone.
20 years is not very little,
But not quite a lot either.
I sincerely wish
The best of everything to you.
So that everything you dream about,
It could happen in a moment.
Rather, my friend, accept congratulations,
You are 20 years old, your anniversary has come,
I wish you great luck,
I want you to become the happiest,
Come on, have fun, don't think about the bad,
Always walk through life with a positive attitude,
It's so easy for us to be friends and communicate with you,
You're cool, buddy, you know that!
You and I have lived together so much,
Lots of cool, great minutes,
And on your twentieth birthday
I wish you great joy, friend.
Be always inspired by your life,
Meet a lot of happiness on the way,
Wish fulfillment from now on,
And, of course, great love.
On your 20th birthday, I wish you happiness, huge love, creative success.
So that your dreams become a significant part,
All the ideas embodied in the world.
Be kind, polite and modest,
Be sincere and well done.
Try and the world will seem huge to you,
A great source of ideas and adventures.
20 – age for achievements:
You can go to the army,
Or to university until you turn blue
To do (and to do).
And you can also go to the 20-th,
Wiping the noses of enemies,
Carefully, carefully
Build a business plan in life.
Read completely
Birthday greetings to my son 20 years old
Dear son, you are our happiness,
The pride of our whole family.
We wish you to embody
All your dreams.

20 years - at the start of life
You're standing, our dear.
We wish you happiness,
We admire you.

Be healthy, handsome and honest,
Boldly follow your dream.
Know that mom and dad are close
They will be behind your back.
You're only 20 years old,
All life and happiness are ahead.
Be able to find, be able to wait
And don't overlook it in the hustle and bustle.

Light the summoning light in the window -
And luck will come to you in a moment.
You are very young, which means -
There are no obstacles in the world for you.
Our son, on your anniversary we are in a hurry
To give you gifts.
You know, we appreciate you very much,
Are we ready to repeat again:

You are the best, the strongest,
And there is so much ahead.
And do you remember what happened,
Don't go into the background!

Let the anniversary come
The moment of dream fulfillment.
And on your anniversary everyone knows:
Son, you are the best!
Son, I congratulate you on your birthday,
And at the age of twenty, I wish you fun and love,
Let never resentments, problems, troubles and regrets,
Neither your heart, nor your soul, nor your thoughts will be touched.

And so that different people don't chat behind your back,
Be always calm, kind, honest, wise, unperturbed,
Know that I will always be very proud,
The fact that I have grown up such a wonderful son!
Today is not only your son's holiday,
After all, twenty years ago, happiness appeared to me.
My best and nicest son in the world,
You are such a beloved and wonderful one.

I congratulate you on this serious anniversary,
And I wish you to find your right way as soon as possible.
So that you never know grief, misfortune and adversity,
So that you live to the fullest, have fun and dream.
Happy anniversary, my dear son!
You are celebrating 20 years today.
Let success rush after you,
Happy birthday congratulations!

May love always be everywhere
It warms your heart.
Be always on top,
Admiring everyone in the neighborhood.
Son, happy birthday!
For 20 years now...
Congratulations,
In your prime!

I want to wish
Grow, develop,
Going through life,
Never give up!

Good luck, good luck
In all endeavors,
More giving,
Love and recognition!
My support and hope,
My friend, assistant, nice son.
I wish in twenty joyful,
To reach the peaks.

To be a real man,
And cherish his honor,
To go forward and not be afraid,
He revealed all his talents in himself.

Let everything succeed for you,
Happy will be your life,
Always with you, my beloved,
I will stand as a mountain.
Congratulations to my son on his 20th anniversary
Like the wind the years are rushing,
But do not be discouraged
After all, you are twenty today,
And we are glad to wish,

That you are always the first,
Both in study and in work,
So that you believe in your victory,
And he flew to his dream.

To always be in love with life,
Be grateful to fate,
You are always a child for us,
No matter how old you are!

To be always healthy,
Bright - dreams came true,
We say to you with love,
Be happy, my beloved son!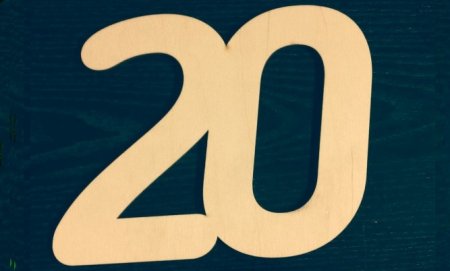 The perfect age is 20 years old,
All paths are open for you, it's no secret,
Choose any one, and confidently walk on it,
Achieve your goals and dreams.

Happy 20th anniversary, son, congratulations,
We wish you great joy in life,
Let it pleasantly surprise you every day,
Let happiness know no boundaries.
It seems like quite a few years,
20 – so much ahead!
Our son, know that we will strictly follow you.

Our son, we wish you
To please again is not in vain.
You know, we all expect good things from you.

Remember, you are one of the best for us,
Let everything be the way.
Let life only get better,
We always go with you!
My son's birthday is today,
he is 20 years old,
Let the mood be great,
And luck sticks to him like a magnet.

From the bottom of your heart, accept congratulations from mom,
Let the dream always come true,
Let there be only admiration in life,
May fate give you a generous gift.
You have a holiday today,
You, my son, are already 20 years old,
There used to be a naughty boy,
And now, a solid and serious person.

I wish you only happiness,
Be always on top,
Let all bad weather forget the address,
All the blessings of the earth, good luck, dear, to you.
Congratulations to you, my son!
You are quite an adult and a strong man.
20 years is a new stage of youth.
And you are stronger and more beautiful every year.

May the world only bring you joy,
And misfortunes and grief will remain in the past.
I wish you good health, my son.
Let fate only bring you luck.

All paths are open to you.
Opportunities and chances are intertwined roads.
And may luck accompany you,
Wherever your soul and legs lead you!
My son has grown up and we celebrate 20 years today,
We cordially wish you a smooth and straight road!
Be happy, love people and help in any way you can,
Remember - there is nothing more precious than life on earth!

May God send you love, a girl what you need,
That will be a joy to you, a lifetime reward!
And there will be friends side by side, and joy, and hope,
Luck, happiness, kindness - like a river, boundless!
You're exactly 20 today, son!
Let success and luck lie at your feet.
Having managed to conquer many glorious peaks,
You will become one of the strongest men!

I hope everything will work out for you,
After all, there will be family and friends side by side,
We will always be able to support you,
It's not worth worrying about!
Happy 20th anniversary to you we are glad to congratulate you,
And with admiration, son, we say,
With you, life is a reward for us,
We all worship you.

Let all your wishes come true,
May luck always smile on you,
Let all problems be solved easily,
We sincerely wish you everything, everything, everything.
Happy anniversary congratulations
I love you, son,
In 20 years the whole world lies
Let it be at your feet.

I wish that you always
Keep up with life,
I chose the one true to myself,
So that the road in fate.
Birthday greetings to my sister for 20 years
My sister, dear, dear,
I congratulate you on your anniversary now!
I wish fate, like the sun, radiant,
Love - endless, like the sky, and pure.

Be irresistible, funny, beautiful,
Flirtatious, kind and the happiest.
Let the best man adore you, surround you with warmth and care all your life.

Baby, in your 20s you are adorable,
Smart, dazzling, just a princess!
Always be smiling, kind and brave,
And then you will become a beautiful queen.
Sister, congratulations - you are 20!
You can just admire!
You are so wonderful and unique,
That happiness will not pass by, of course!

The skies are cloudless and clear to you
And iridescent, beautiful horizons!
You shine like a ray of sunshine,
Let everything you dream of come true!
20 years is such a date!
There is still a lot to come.
Get a present from your brother,
Congratulations, accept.

Be beautiful and beautiful,
Young as she is now.
Let there be enough strength for everything,
Happy birthday, Sister!
My dear sister,
Happy Birthday to you,
20 years - and on a new page
From the bottom of my heart I wish you:
To be loved, successful, lucky,
And healthy, and very happy,
So that always Mr. chance
I would only bring you joy!
20 years is a wonderful time,
The meeting of youth and adulthood,
In the yard yesterday the kids were chasing,
And today the cherry blossoms,

And you're standing under a cherry tree with your beloved,
He gently hugs and kisses.
Adult sister, why are you sad,
And what thought excites you?

Don't be sad, happiness is waiting for you.
I wish you all the best from the bottom of my heart.
Rejoice in the sun and spring will come,
Happy birthday to you.
Happy anniversary, dear sister.
You're 20, you're really big.
I want to wish you so much happiness,
So that you give it to everyone in abundance.

You're as beautiful as a ray of sunshine.
And I believe that someday you will find
From the door of the cherished faithful key
And you will find your dream!
Happy 20th anniversary, sister, congratulations!
I wish you to be the same bright,
In addition, always be happy,
Love will fill your eyes with joy!

You will be successful and you will fulfill your dream,
And only the best you know, always remember,
That all bad weather will pass by,
Love will show you the right way!
Happy 20th anniversary to you I congratulations,
Wish to be the happiest in the world.
Beautiful songs, I wish the sun,
For the best girl on the planet.

Dear sister, you are a dear soul,
I will congratulate you today.
I want you to always be good,
I will wish you well now.

I wish you a lot of joy, success, beauty,
I wish you didn't forget me.
Golden sister, let's have fun,
And that the soul is always hot.
Happy 20th anniversary to you,
My beloved sister,
I cordially congratulate you today
And I wish you the brightest blessings!

Of course, I wish you happiness,
Of course, they avoided bad weather.
Of course, gentle, affectionate love,
Yes, and everything you want.
Sister, how quickly time flies!
It seemed like yesterday we were just playing hide-and-seek.
It seemed that the elbow was recently broken,
The bandage and cotton wool were stained with green...

When did everything disappear? When did we have time
Grow up like this? And you're already twenty.
Do you remember that carefree time,
When could we fight for candy?

But new goals are waiting ahead of you
And a wonderful, yet unknown, world.
You're a head taller, so that your eyes shine!
Go into it with pride and win.

And I will wish you after
Just a light step and bright minutes.
Don't let health and happiness, home comfort leave you for a moment.
Birthday greetings to my sister of 20 years
20 years - your anniversary,
That's great, sis!
Be all the prettier and nicer,
Laugh joyfully and loudly!

Let the cherished dreams
On this day they will begin to come true!
After all, I want you to
I began to smile more often!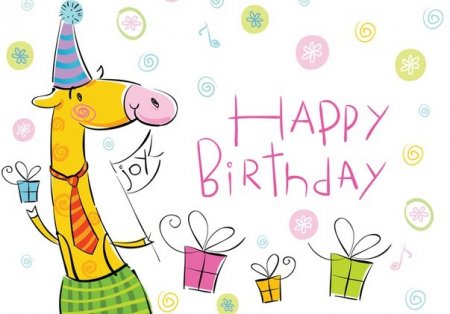 For your precious little sister
I never feel sorry for anything,
Don't stand aside, dear,
Accept congratulations, gifts.

20 years is just the beginning,
Such a young funny anniversary,
I wish you don't get bored,
Have fun, don't regret anything!
The charm of twenty
It suits you, and you bloom!
The breath of spring is called
This anniversary, he is so expected!

And for you, he's just the beginning
Roads to life, leaving the pier,
And a path with many roads,
And let your choice be strict!

Know that we are always with you,
No trouble will come!
Solve all problems with the family,
But you're not bad yourself!
You're 20 years old today.
You're still young, sis!
I wish you to continue
She could also laugh loudly,
So that her eyes would be filled with joy
Yours shone this summer,
To have a tear on your cheek
Flowed with laughter only at this!
All friends gathered at the table today,
We will have fun and joke,
My sister is twenty years old, and we are here because we will give wishes.

My beloved, you're my sister,
You evoke the eyes of admiration,
Stay forever, my beloved,
Beautiful, because you are created for seduction.

I wish you, my beloved sister,
That you are always lucky in life,
Good luck and love, warmth,
Let your thoughts be beautiful.
Some kind of magician and magician
I called you my sister,
And your 20 years are like a wave
Two wings of a fabulous Firebird.

You are so strong – and so weak,
And, in fact, quite a child.
Let there be a woman's fate
I am kind and supportive to you!
My dear, sweet sister,
I will congratulate you on your birthday.
Beautiful eyes and a pretty face,
You're so beautiful, deliciously young.

Today is your twentieth birthday,
All your friends have gathered to congratulate you.
Everyone is cheerful, because a century is ahead,
And everyone wants to leave a wish.

I wish my sister to be always lucky,
So that fate keeps her from troubles,
And a lucky star will bring happiness,
You were loved by a good guy.
Happy twentieth birthday, little sister!
I wish you happiness and enthusiasm,
Really, like a small child!
And let, my little sister, soon

Your dreams will all come true,
So that you don't get tired of smiling.
Birthday greetings to my brother for 20 years
Happy birthday, little brother!
You haven't been a boy for a long time.
Became confident and bold,
Became caring, skillful

And proud, I congratulate.
I wish you happiness and joy.
And success, and victories,
After all, today is 20 years old.
20 years old brother
We are celebrating now,
We love you very much, we embrace you,
Accept poems from us!

We wish you a lot
Happiness, money and victories,
With joy and positive
Charge the whole white light.
We gathered at the table,
We will sing and have fun,
Brother's anniversary has come,
He's already 20 years old!

I wish you,
My little brother is the best,
Happiness, joy in fate,
A happy chance awaits you.
The anniversary is loud today
Notes my brother.
You are 20 years old today,
Be caressed by fate.

I wish you to be strong, honest, brisk, strong-willed.
Believe in your good cause,
Always be cool like that.

May you be lucky, little brother,
Don't give up, don't grumble,
I wish to meet you
Happiness is on its way.
In 20 years, in your a modest anniversary,
Don't be sad about anything, don't regret it,
Forget all the insults and trifles
And swim on the waters of the river of life.

Happy birthday, dear brother,
Stay, my brother, forever young, young,
May life be generous with you,
Let the faithful people surround you.
I wish my brother with all my heart –
Let the success come big,
Let your life be full
Love, luck and kindness.

You are only 20, the world is open,
And he lies at your feet.
So let you always be lucky,
And happiness goes side by side!
Happy anniversary, my little brother!
I remember a naughty boy running
In the sliders under the table,
You grew up a lot later.

I wish you well,
Hugging you tight,
Let them be friends with you success,
Happiness, joy, ringing laughter!

20 years is already a lot,
In life, everything has become clearer,
So smile soon
And strive for victories!
Bro, today you are twenty years old,
It's time for us to celebrate this date together,
I wish you success, kindness,
Great love to meet you as soon as possible,
Be the happiest, don't hide your smile,
Let your youth be interesting,
There will be no problems, troubles, worries, failures,
And many wonderful moments are waiting for you!
My brother is 20 years old! Happy birthday
I wish you a lot of happiness!
Let there be no upsets,
Bad weather will bypass you!

To achieve succeeded
Anything you want.
Let joy follow on your heels,
Dreams always come true!
I am the happiest of all in the world,
After all, the little brother is 20 years old!
He is kind and very nice
Girls look after
I wish bright love,
Like a spring, warm day
Peace, joy, prosperity
Only loyal friends!
Birthday greetings to my brother 20 years old
Your anniversary today,
20 years old to you, my brother,
A wonderful age when in life
You don't feel any obstacles.

The world is huge for you
Opened his arms,
I wish that led
All roads lead you to happiness.

Let the dream call and beckon
You go ahead and follow her,
20 is just the beginning
In your life path.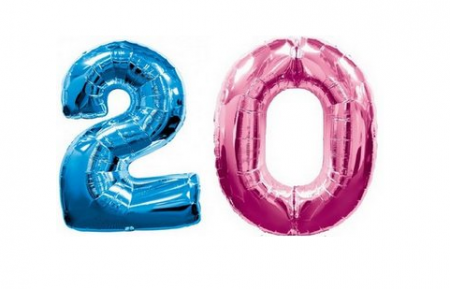 Anniversary is a wonderful holiday.
20 years after all, only once in my life!
So that your life is not bland,
Learn new things every hour.

Dear brother, be healthy and happy,
If there are problems, don't be sad, don't be sad.
You are the main participant in this life.
There's a lot waiting for you ahead!




Birthday! 20 years?!
Don't be afraid to open the door to the years,
And a ticket to the world of big miracles
They will give you, believe me!

Step into your adult world-go,
Don't let the unknown scare you.
After all, only the one who is ahead –
Victory in life awaits!

Strive for the dream confidently,
And believe that it will come true.
Always stay afloat,
And on your birthday – drink to the bottom!






Congratulations, my brother, happy anniversary!
Let the love of the whole family bring happiness,
It will warm you even in the winter cold,
Well, in summer it is slightly refreshing!

20 years is a wonderful age,
Be brave and achieve everything,
Let everything in life be not in vain,
Be lucky, love, smile!






Today, dear brother,
You're getting older.
You're twenty today,
Today is the anniversary!

You, like an eagle, are free
Always be a soul.
About honor and duty
Don't forget your own.

Be a support, a hope
For friends and family.
And in life turns -
Successful and cool.






20 years is a wonderful date,
I congratulate you, dear brother!
Only let the salary grow up,
So that you are insanely rich!

May luck smile on you,
Like the sun, shine with happiness!
Let everything be easy for you,
Don't let your health fail!

I wish you positive,
A lot of loyal, cheerful friends,
So that you are very bright, beautiful
I was able to celebrate my anniversary!






Happy anniversary in 20 years
Dear brother, congratulations!
Let love and joy duet
Every moment of life surrounds.