Happy Defender of the Fatherland Day, we congratulate you,
We sincerely wish our nice men:
So that you have only one problem to worry about –
Where to put such a sea of personal "loot".
So that you don't know sick days, go on vacation more often.
And gather with friends to have a rest and relax.
Let the incorruptible traffic cop never see you,
And the car will be new, and it always works.
Well, we are your friends, fighting so to speak,
Congratulations and we just wish you a kiss!
Real, worthy and brave,
The best in the world, beautiful men,
Those who are red not in word, but in deed,
Congratulations! Victories to you, peaks!
In families – happiness, success – in work,
Female affection, unearthly love.
Let all that you are waiting for happen,
Let life be filled with beauty.
There will be no shortage of finances,
With impatience, loved ones are waiting,
May fate advance you today
It will give you hundreds of happy minutes.
Defenders of peace, soldiers of the Fatherland,
Fearless warriors of our country,
Everyone who stands guard over humanity,
Don't let the flames of war touch you.
We wish you easy successful exercises,
All growth in the service, high awards!
You are the best of the best – without a doubt,
To you our raptures and a glorious parade!
Serve calmly, good luck and courage to you,
Peace to your home and faithful friends.
Let the commonwealth reign on Earth,
And there will always be a devoted friend next to you!
On a February day, you men,
There are reasons to have fun,
Congratulations on February 23,
May there be peace in the world!
Don't let your hands get tired,
Hearts will not stop loving,
And let souls live in dreams,
Success is walking beside you.
We wish you bright achievements
And wise, correct decisions,
To create for the glory of the whole Motherland,
We wish you a happy life.
For all who serve and have served,
Who put their life on it –
And congratulations, and words,
Full of light and goodness!
Thank you for sleeping peacefully,
That we want to live, fight,
We are proud of you without end,
So, how proud the whole country is!
We wish you happiness without interference,
May success accompany you,
Let your dreams come true,
And happiness will be where you are!
Precious men,
What would we do without you,
Without your smiles, looks
And beautiful tender phrases?
Life would definitely be a burden
Us without your strong hands.
And what kind of joy is there,
If there are no hot lips!
Congratulations to you today
On February 23.
We wish you prosperity,
Adoring and loving!
February twenty-third
We celebrate for a reason,
All men are well done –
Brothers, grandfathers and fathers.
What don't you say there,
Heroism is in their blood:
Here, the boy saved the kitten,
No one taught the child,
(With this little victory
Our grandfathers started).
Our child has grown up –
Pilot, aerobatics!
Everyone is sure, pilot
Will not leave the plane,
In case of an accident, any
Heroism will show its own –
Boldly he will go into the fire,
It will save all passengers.
Everyone loves that man,
Who does not hide behind his back,
Boldly, who goes forward,
Protecting his people.
So the grandfathers fought in the war,
Having served to Victory!
On the chest – some awards,
Everyone in the family is very happy,
Grandfather came alive from the war,
He's a real hero!
This is the main reason,
Women – to appreciate a man,
We all understand this,
Happy holiday to all!
Our men are nice,
Good, funny,
You are strong and brave,
You are the most skilled.
Happy Defender's Day to you
Great Fatherland!
Let all dreams come true,
And troubles do not bite.
Live only happily.
And be you lucky,
And meet, without a doubt,
Your holiday in the mood!
Years go by, a request to a man
I've become smaller, oh, se la vie!
Progress has developed from now on
Don't catch any fish or tiger.
However, the courage is not less
Over the years, it has become in men.
We trust them with life in the future
And we love them for no reason.
They are strong, beautiful, stately,
They are reliable and brave,
Mostly adequate
And infinitely generous to us.
And therefore we wish them
Stay in the same rut.
And we honestly promise you –
Only be on your side!
On Defender of the Fatherland Day –
We will honor men.
Protecting humanity,
All are brave as one,
So let the same strength, courage
They will never be abandoned.
Your glorious commonwealth
Let it always prosper!
New congratulations on February 23 to men 2022
Our men, from February 23!
You are the pride and support of the whole country,
Let it be stellar every day and hour,
But most importantly, let there be no war.
We wish you health like metal,
Successful days and valiant victories,
Let life prepare a pedestal for you
Happy days and long, bright years.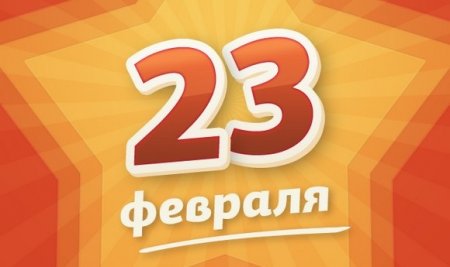 [attachment=40]
Men, protect us from boredom,
Help us in a difficult life,
Take all the worries into your own hands,
And we will give you affection, kindness!
Dear men, since February 23!
Don't let the wind and frost scare you.
We will celebrate the holiday wonderfully,
So that every wish comes true!
We are in a hurry to congratulate you on February 23
We are all those who give us their warmth and tenderness.
Our Russian land is proud of you,
Strength, courage and honesty are always held in high esteem.
Without your hands, you will never find support,
Without your views, you will not know love and happiness,
Without you, we will not be able to go halfway,
And only with you, bad weather does not frighten us.
In the ranks and in life we wish you only victories,
Beautiful words and the embodiment of desires,
Successful days and many bright, bright years
And we give lines of the most sincere confessions!
Every man is a defender in his own way
For mother, daughter, girlfriend, wife.
Men, accept gifts today
And congratulations from all the women of the country!
You helped us, you protected us, and sometimes we behaved badly.
And even then you just forgave us.
Therefore, every man of the Earth
Today he will hear gratitude from us.
After all, this is your day, let happiness, success,
Luck, health, luck and joy
Always and everywhere men will be waiting for everyone!
Let you be lucky in any endeavors,
They will be able to evaluate you worthily everywhere,
Let your wishes come true,
And we will just love you very much!
What are the words to congratulate men?
And what to wish them on the February date?
Let there be no reason for alarm,
Let them be rich in female attention.
May the peaceful sky always be above the earth,
Let the peaceful sun shine over the house.
And let everyone meet, familiar, native
He wishes you well with a warm smile.
We love you, appreciate you, we are always waiting for you home,
When you go from a serious job.
We guard the hearth, we take care of the family
And we surround you with kindness and care.
For us, you are protection, support and honor.
We always wish you only the best.
Thank you, men, for what you are.
And we congratulate you on your holiday!
Happy holidays, dear men!
Accept congratulations from the heart
You are our beloved relatives
Conquerors of all the peaks of life!
On Defender's Day, we wish you good luck
Days of fun, money and warmth
Let only happiness puzzle you
And from now on he will never leave!
Honor and glory to men today!
Simple words warm the heart.
There is no better time and reason.
On a bright day, they say celebrations.
You are the defenders of our Motherland,
And under the peaceful sky of the country
Building families and life plans,
At night we see happy dreams.
Happy Defender's Day, we congratulate you,
A grateful bow to the ground.
We wish you strength, health, success,
Peace, joy, happiness, love!
On a winter day of decent men,
On the day of Defenders of the Motherland,
We wish you quiet years
And a happy, long life.
We wish you passionate love,
Only mutual, real
And dreams are big, beautiful,
And a brilliant career for you.
May the dawns please you,
Let the night sparkle with stars,
To find answers to everything,
Let your wisdom shine.
Let the smiles of the ladies be beautiful
You will be given inspiration,
A lot of surprises are waiting for different
And the fulfillment of desires.
May fate grant you success,
Always presents surprises,
Well, you, putting on armor,
Protect all the ladies from harm!
Since 23, dear men!
Be joyful and cheerful,
Find reasons for happiness
In the middle of winter and blooming spring!
Accept congratulations in verse
Happy Defender of the Fatherland Day, men!
We wish you military exploits in business,
Only tenderness is more important to us than your strength.
Let there be victories in life and success,
And decisions – wise and fair.
Congratulations on this holiday to all of you!
Be happy, welcome and loved!
Congratulations to men on February 23 at work
I congratulate you, colleagues, on the 23rd of February!
May luck come to you on this day of the calendar,
I wish you success and swift victories,
Happy to have been in life for many long, bright years!
Let the roads give you a bright life with a cash flow,
So that your high affairs only have the desired result,
So that your cozy, warm house is filled with prosperity,
Joy is bright, smiles may always reign in him!
So that women love, so that beauty reigns,
So that your bold dream comes true today!
May the Earth endlessly shower you with blessings,
I congratulate you, men, on the 23rd of February!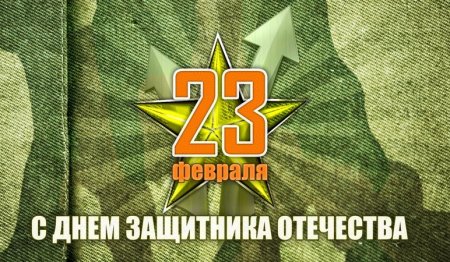 Today is a holiday for men,
And we want to congratulate our colleagues,
There are many reasons for this,
For which a man can be praised:
For the daily hard work,
For the fact that he loves business very much,
For the fact that he forgot comfort.
He goes on business trips boldly.
For having women on their hands
Ready to wear it daily,
With him, a woman does not know fear,
He is devoted to a woman immensely.
I say a toast to men,
Every woman needs it.
According to the house-building, sir…
For being a good husband!
Eagle eye, mind sharper than a dagger,
Courage, decency and honor,
You have a lot of merit,
There are countless achievements,
Young ladies sigh in vain,
Languidly looking after you, colleagues,
After all, each of you is a wonderful spouse.
Happy holidays, men! All victories,
The rise of feelings, income and career!
Lavish humor, positive.
With you the heights of any barriers
Our women's team is ready to take it.
I will congratulate my colleague on the holiday,
And I will send the mood.
At the end of the work,
Forget about all the worries.
Let a fairy tale come in life,
And let the caress envelop.
Happy Defender's Day to you,
Congratulations loving.
May heaven come in life,
Just don't be discouraged.
Have fun properly,
And have fun today.
Congratulations to dear men,
Since February 23!
We wish you victories, success at work,
And prosper day by day!
Heroic health and cheerfulness,
In the house of comfort, love, warmth.
Courage, loyalty, perseverance,
And stay like this always!
Happy holidays, colleagues!
Happy holiday, Earth!
Today is an important day –
February holiday!
I congratulate everyone
From the heart of men,
Let everyone be
Happy and loved!
And also health
I wish you,
Friendly and cheerful
Let there be a family!
Happy holidays, colleagues,
Happy holidays, friends!
I send my greetings
On the feast of February!
Men of the highest, best brand!
Put everything on hold today.
Gifts are marching to you today
And kind and warm words.
From the bottom of our hearts we want to congratulate you
And wish to always go forward
And not to be afraid. To rule life boldly
And to let go of a vain burden of troubles.
Live long, happily and peacefully
And protect your loved ones.
Let everything come to attention
And a punch in the gut will fly by.
You are our strength, joy and support,
You are our faith in kindness and honor.
Happy wonderful day to you again!
Thank you for being in the world!
Congratulations on the holiday!
We wish you happiness, joy,
So that luck smiles,
And the currency takes root,
Do not lose weight and do not get fat
The forms are slender to have.
So that friends idolize,
And relatives do not scold,
To rest in the Canaries,
Eat pineapples.
You can taste grouse
And drink it with wine…
To house, car, cottage
Were an easy task,
And solved without effort
By the power of only magic words.
Men, you are our core team,
We always rely on you,
We want to look beautiful for you,
And we are never sad with you.
We congratulate you on the holiday today,
Happy Power Day – February 23rd,
We wish you confidence in your affairs,
So that you can be at work and at home at the helm.
Fate may award you the Order of Happiness,
Let luck bring you every day,
And a holiday of joy will arrange a cheerful life,
And may you always be lucky, our colleagues.
There are not many days in a year,
When men are embarrassed.
When there is so much attention suddenly,
Gifts of women and smiles.
And only February gives harsh,
We have the only day of the year,
When men are praised all around,
They are congratulated, remembered, honored.
All those who served the Motherland,
Who bore all the worries on their shoulders!
We congratulate you men,
Defenders of the Fatherland steel!
Congratulations on February 23 to male colleagues
Colleagues, happy February day to you, men,
We wish you happiness with him,
So that all the peaks are within your power,
And so that you are proud of a reliable rear,
So that you do not get tired at work,
We bathed at home in affection and care,
So that we could finish everything in time,
And we have always been adequately protected!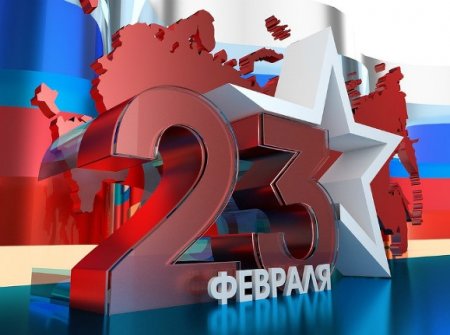 Colleague, I wish you good luck,
I wish you great happiness, fun in addition,
I wish you health, kindness, a lot of strength,
So that success will spin in the money dance!
I also wish on this men's holiday,
Dreams that your all come true in the world,
Cozy and bright always so that there was a house,
Lived so that love is always warm in it!
Happy real men's holiday,
I congratulate you, my colleague,
Let the mood be combative,
And I wish you with all my heart:
So that in the routine of all work cases,
You always won,
So that you had good health,
And could always keep up the conversation!
We are in a hurry to congratulate you from the bottom of our hearts,
To praise fellow defenders,
Who guards our peace,
And covers us with his back.
I wish everyone health, peace,
So that the honor of the "uniform" is not stained,
Love, wealth and kindness,
So that trouble does not knock on the house.
Clear sky, calm nights,
And only loyal friends are on the way.
Male colleagues, you are a force, a support,
You are our office's power and armor.
We wish you a peaceful quiet job,
Today is your holiday, your February day!
We wish you success, great achievements
For his own good and for the good of the country.
May your dawns be pleasant
And you will not be touched by the misfortunes of war!
We wish you to be surrounded in life
Good people, colleagues, friends.
Be a strong wall and a reliable support
Beloved people that are called family!
Colleagues, you are our dear ones,
We cannot work without you.
You are all strong, all so brave,
All since February 23!
We wish you not to know sorrows,
We wish you not to be discouraged,
And also big bonuses
We wish you to receive!
We wish you success, peace,
And let everything be on your shoulder.
We wish you well and happiness,
Keep the company and the country!
The men's team today
We are in a hurry to congratulate you,
On Defender of the Fatherland Day
We say wishes.
To make it easy to work!
Happiness and love in the family!
So that in any bad weather
They were always on horseback.
To know no obstacles in anything,
Risked from the heart,
Conquered every day
Thousands of new peaks!
Happy Defender of the Fatherland Day
Congratulations to you, colleagues.
Every success in life
From the bottom of my heart I wish you.
Don't get sick, thrive.
Let success go with you.
Never lose heart,
And luck will find you.
Let the heat warm you at home,
Let it bring joy.
And let everyone succeed,
Let joy come into life.
Happy Defender of the Fatherland Day!
We wish you peace,
Happiness to you and your loved ones,
All your dreams come true.
From February 23
Congratulations to you today.
And we wish that not in vain
Every hour would be lived.
So that all dreams come true,
So that there are many of them,
So as not to fall from a height,
So that they hold their feet.
So that luck leads you
But she did not let me down,
And love, so that there was
And she didn't leave.
Congratulations on February 23 to men with humor
In business, in the family and at work
Let everything always be tip-top.
No matter how many beers I took by Saturday,
My wife did not say "Stop!".
To have enough money for football,
For the most important match in the world,
So that there are a lot of them left,
No matter how hard you try, no matter how much you spend!
Friends always to be respected,
The boss doted on you,
And that in all aspects of life
You were the first and always grew up.
To make you a hero for everyone,
The coolest pepper is not the Earth,
But the Defender of the Fatherland Day
Celebrated on a high!

I want to congratulate you
Since the twenty-third of February!
Happy great and beautiful day,
Winter, kind, bright, clear!
The most joyful, cheerful,
Simple and new
You men, don't be shy,
Don't drink too much on this day
You are the support in our life
Eat turnips, eat porridge,
To get stronger and grow
They carried a lot of power into the world!
Since February 23
Congratulations, friends,
Let the rear be reliable
Your strong family!
You don't know the thunder of explosions,
Peacefully play tanchiki
And to congratulate my tank friends
On 23!
Helmets, guns, camouflage
Let there be a rage in the hunt!
Let there be a feast in every day,
And in the country – prosperity, peace!
February day is on the threshold.