To future men,
Defenders of the country,
To our classmates
We wish today,
That you do not lose heart
From the hardships of life,
So that you protect us,
And not vice versa.
To be smart,
Well, just like Einstein,
To love the Motherland,
To drive laziness back.
So that moms are not upset,
And dad would be proud
For what kind of man
Growing up in their family.
Happy Courage and strength Day,
Boys! Let success
Keeps up with you.
You are the best of all!
To make the country proud of you,
So that mom is not ashamed,
Classmate, I wish!
Happy Men's Day, I congratulate
In February, you, my friend!
Always be like a hero –
Be strong and be brave,
Let your path be bright!
We wish you heroic strength!
We wish you to be brave!
Have a commanding character
And love your homeland!
We congratulate you boys!
And on this day of the calendar,
We dedicate these lines to you
All since February 23!
My dear classmate,
Congratulations on Men's Day!
You have a holiday today,
I wish to be like this
Very strong, brave, agile,
To protect the motherland,
To be able to hold a rifle,
Well, to wear boots!
Congratulations from the bottom of my heart
We are our boys!
Not to be found in the whole world
You are bolder and more beautiful.
We wish you all the best,
Courage, good luck!
Let everything be top class
And nothing else!
On a wonderful day in February
We will gather the boys
Happy men's holiday to congratulate,
Do not leave without gifts.
You keep up with your studies,
"Twos", "threes" do not grab,
Don't make noise in the classroom,
And gnaw the granite of sciences.
We wish you good luck
And we pin our hopes,
We value and appreciate very much.
Well, we love, by the way.
Beloved boys, in this winter hour
All the girls of the class congratulate you!
We may be constantly quarreling, shouting,
But today we want to tell you exactly,
That we have the best boys!
Congratulations, the most beautiful class!
Granite of science, together with you,
We've been gnawing for a long time!
So take it, you sloppies,
You are my congratulations.
A beautiful holiday has come to us
Day 23rd of February!
I wish you health, happiness
My old friends.
Well, I think I've said everything I need.
I am not a master of speech to push.
I will add: The motherland, it is, after all, To love and protect.
So take care of her, you rascals,
as long as you have enough strength!
I wish this holiday
He awakened love for the Motherland.
Dear classmates,
Since February 23!
You are irreplaceable for us,
Our loyal friends.
We wish you good health
And reach any heights.
Happiness, joy, luck
And with a minimum of worries.
To always protect us,
You didn't care about anything.
Never offended,
They helped us in everything!
Defenders, boys,
Your holiday has come!
We want that in your life
Everything was fine.
We wish you to learn without tails
And do not forget to rest,
Make friends, fall in love and love,
To receive joy from life.
Congratulations on February 23 to classmates at school
How many years have we studied
In the same class, at the same desk,
Over the years of study, we became friends,
Accept congratulations on your holiday!
Congratulations to you guys on February 23,
We wish you to study for "A's",
Become worthy people many years later,
And remember, we love and respect you.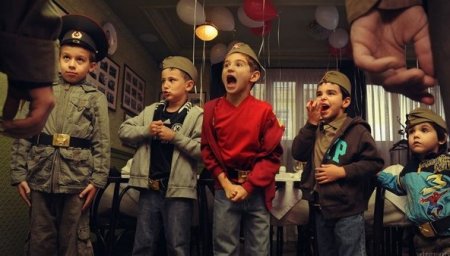 On the calendar sheet
February 23,
Congratulations to you boys,
And we hope – not in vain!
Soon you will grow up,
And leave our class,
To protect the peace of the country,
It will be a sacred duty for you!
Don't let you have interference,
In solving any problems,
May success accompany you,
We wish you happiness and good luck!
Boys from February 23 today
Everyone wants to congratulate you girls!
You will become stronger and nobler,
After all, men will grow out of guys!
Let your courage be an example!
And let the whole country be proud of you!
To ignite courage in the hearts,
After all, the power is not given to you in vain!
Today we found a reason,
To say "thank you" to the boys,
To admit, you are all well done,
And even sometimes, but jokingly,
You can even get us,
And we shout at you, scold you,
But on this day, let us say:
We congratulate you on the Defender's Day from the heart!
Congratulations to all from the bottom of our hearts,
There is only one hope for you.
You can grow up slowly,
And grow up slowly.
But being brave is for you
The most important task.
To stand up for us,
Give the offenders change.
Boys, we wish you
To gain courage.
Learn lessons on time,
Everyone should try hard in their studies.
We wish you, dear boys,
To have everything that has been dreamed of for a long time!
So that you know about the power firsthand,
So that you are like supermen from the movies!
We wish everyone perseverance and patience,
So that you always study only for five,
Let your mood be great,
So that you want to shine with happiness!
I wish on Defenders Day, guys,
So that you can easily achieve all the goals!
Let the festive date give you joy,
So that you all bathe in a positive way!
I want to wish you well, good luck,
Health and, of course, a lot of strength,
So that difficult problems and tasks,
Each of you can easily solve this day!
February sweeps, but we don't getting discouraged,
We will hurry to congratulate the boys,
We love and respect you all very much,
You are all number one defenders for us,
And we believe that when you grow up,
You will make men one hundred percent,
And all the desires that are written in the notebook,
They will be fulfilled, you just need to believe in that!
My dear classmate,
I wish you on this holiday
Fun, lots of positivity,
Future prospects
And living like a king.
Well, from February 23!
My dear classmate,
I congratulate you
On this excellent holiday – February 23!
May you be lucky, my friend,
Let there be joy in life,
So that you find everything you are looking for,
I lost my longing and sadness!
Congratulations to a classmate on February 23, 2022
On February 23,
Boys, congratulations.
The brightest, peaceful days
We sincerely wish you.
Our class is friendly and united,
So a dream will come true
Together we will win.
Be happy, friends.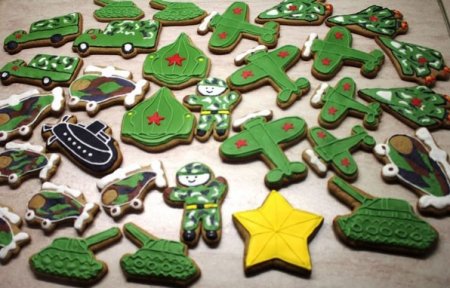 You are so warm, reliable,
How is this so possible?
It's just that all of you are daredevils,
Dear boys!
We are always ready to protect
All the girls again, again,
And not only in February, but always, all over the earth.
Read completely
Congratulations on February 23 to men
Happy Defender of the Fatherland Day, we congratulate you,
We sincerely wish our nice men:
So that you have only one problem to worry about -
Where to put such a sea of personal "loot".
So that you don't know sick days, go on vacation more often.
And gather with friends to have a rest and relax.
Let the incorruptible traffic cop never see you,
And the car will be new, and it always works.
Well, we are your friends, fighting so to speak,
Congratulations and we just wish you a kiss!
Real, worthy and brave,
The best in the world, beautiful men,
Those who are red not in word, but in deed,
Congratulations! Victories to you, peaks!

In families - happiness, success - in work,
Female affection, unearthly love.
Let all that you are waiting for happen,
Let life be filled with beauty.

There will be no shortage of finances,
With impatience, loved ones are waiting,
May fate advance you today
It will give you hundreds of happy minutes.
Defenders of peace, soldiers of the Fatherland,
Fearless warriors of our country,
Everyone who stands guard over humanity,
Don't let the flames of war touch you.

We wish you easy successful exercises,
All growth in the service, high awards!
You are the best of the best - without a doubt,
To you our raptures and a glorious parade!

Serve calmly, good luck and courage to you,
Peace to your home and faithful friends.
Let the commonwealth reign on Earth,
And there will always be a devoted friend next to you!
On a February day, you men,
There are reasons to have fun,
Congratulations on February 23,
May there be peace in the world!

Don't let your hands get tired,
Hearts will not stop loving,
And let souls live in dreams,
Success is walking beside you.

We wish you bright achievements
And wise, correct decisions,
To create for the glory of the whole Motherland,
We wish you a happy life.
For all who serve and have served,
Who put their life on it –
And congratulations, and words,
Full of light and goodness!

Thank you for sleeping peacefully,
That we want to live, fight,
We are proud of you without end,
So, how proud the whole country is!

We wish you happiness without interference,
May success accompany you,
Let your dreams come true,
And happiness will be where you are!
Precious men,
What would we do without you,
Without your smiles, looks
And beautiful tender phrases?
Life would definitely be a burden
Us without your strong hands.
And what kind of joy is there,
If there are no hot lips!
Congratulations to you today
On February 23.
We wish you prosperity,
Adoring and loving!
February twenty-third
We celebrate for a reason,
All men are well done -
Brothers, grandfathers and fathers.
What don't you say there,
Heroism is in their blood:
Here, the boy saved the kitten,
No one taught the child,
(With this little victory
Our grandfathers started).
Our child has grown up –
Pilot, aerobatics!
Everyone is sure, pilot
Will not leave the plane,
In case of an accident, any
Heroism will show its own –
Boldly he will go into the fire,
It will save all passengers.
Everyone loves that man,
Who does not hide behind his back,
Boldly, who goes forward,
Protecting his people.
So the grandfathers fought in the war,
Having served to Victory!
On the chest – some awards,
Everyone in the family is very happy,
Grandfather came alive from the war,
He's a real hero!
This is the main reason,
Women – to appreciate a man,
We all understand this,
Happy holiday to all!
Our men are nice,
Good, funny,
You are strong and brave,
You are the most skilled.

Happy Defender's Day to you
Great Fatherland!
Let all dreams come true,
And troubles do not bite.

Live only happily.
And be you lucky,
And meet, without a doubt,
Your holiday in the mood!
Years go by, a request to a man
I've become smaller, oh, se la vie!
Progress has developed from now on
Don't catch any fish or tiger.

However, the courage is not less
Over the years, it has become in men.
We trust them with life in the future
And we love them for no reason.

They are strong, beautiful, stately,
They are reliable and brave,
Mostly adequate
And infinitely generous to us.

And therefore we wish them
Stay in the same rut.
And we honestly promise you –
Only be on your side!
On Defender of the Fatherland Day –
We will honor men.
Protecting humanity,
All are brave as one,

So let the same strength, courage
They will never be abandoned.
Your glorious commonwealth
Let it always prosper!
New congratulations on February 23 to men 2022
Our men, from February 23!
You are the pride and support of the whole country,
Let it be stellar every day and hour,
But most importantly, let there be no war.

We wish you health like metal,
Successful days and valiant victories,
Let life prepare a pedestal for you
Happy days and long, bright years.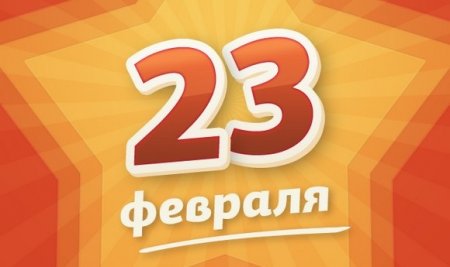 [attachment=40]
Men, protect us from boredom,
Help us in a difficult life,
Take all the worries into your own hands,
And we will give you affection, kindness!

Dear men, since February 23!
Don't let the wind and frost scare you.
We will celebrate the holiday wonderfully,
So that every wish comes true!
We are in a hurry to congratulate you on February 23
We are all those who give us their warmth and tenderness.
Our Russian land is proud of you,
Strength, courage and honesty are always held in high esteem.

Without your hands, you will never find support,
Without your views, you will not know love and happiness,
Without you, we will not be able to go halfway,
And only with you, bad weather does not frighten us.

In the ranks and in life we wish you only victories,
Beautiful words and the embodiment of desires,
Successful days and many bright, bright years
And we give lines of the most sincere confessions!
Every man is a defender in his own way
For mother, daughter, girlfriend, wife.
Men, accept gifts today
And congratulations from all the women of the country!

You helped us, you protected us, and sometimes we behaved badly.
And even then you just forgave us.
Therefore, every man of the Earth

Today he will hear gratitude from us.
After all, this is your day, let happiness, success,
Luck, health, luck and joy
Always and everywhere men will be waiting for everyone!

Let you be lucky in any endeavors,
They will be able to evaluate you worthily everywhere,
Let your wishes come true,
And we will just love you very much!
What are the words to congratulate men?
And what to wish them on the February date?
Let there be no reason for alarm,
Let them be rich in female attention.

May the peaceful sky always be above the earth,
Let the peaceful sun shine over the house.
And let everyone meet, familiar, native
He wishes you well with a warm smile.

We love you, appreciate you, we are always waiting for you home,
When you go from a serious job.
We guard the hearth, we take care of the family
And we surround you with kindness and care.

For us, you are protection, support and honor.
We always wish you only the best.
Thank you, men, for what you are.
And we congratulate you on your holiday!
Happy holidays, dear men!
Accept congratulations from the heart
You are our beloved relatives
Conquerors of all the peaks of life!

On Defender's Day, we wish you good luck
Days of fun, money and warmth
Let only happiness puzzle you
And from now on he will never leave!
Honor and glory to men today!
Simple words warm the heart.
There is no better time and reason.
On a bright day, they say celebrations.

You are the defenders of our Motherland,
And under the peaceful sky of the country
Building families and life plans,
At night we see happy dreams.

Happy Defender's Day, we congratulate you,
A grateful bow to the ground.
We wish you strength, health, success,
Peace, joy, happiness, love!
On a winter day of decent men,
On the day of Defenders of the Motherland,
We wish you quiet years
And a happy, long life.

We wish you passionate love,
Only mutual, real
And dreams are big, beautiful,
And a brilliant career for you.

May the dawns please you,
Let the night sparkle with stars,
To find answers to everything,
Let your wisdom shine.

Let the smiles of the ladies be beautiful
You will be given inspiration,
A lot of surprises are waiting for different
And the fulfillment of desires.
May fate grant you success,
Always presents surprises,
Well, you, putting on armor,
Protect all the ladies from harm!

Since 23, dear men!
Be joyful and cheerful,
Find reasons for happiness
In the middle of winter and blooming spring!
Accept congratulations in verse
Happy Defender of the Fatherland Day, men!
We wish you military exploits in business,
Only tenderness is more important to us than your strength.

Let there be victories in life and success,
And decisions – wise and fair.
Congratulations on this holiday to all of you!
Be happy, welcome and loved!
Congratulations to men on February 23 at work
I congratulate you, colleagues, on the 23rd of February!
May luck come to you on this day of the calendar,
I wish you success and swift victories,
Happy to have been in life for many long, bright years!

Let the roads give you a bright life with a cash flow,
So that your high affairs only have the desired result,
So that your cozy, warm house is filled with prosperity,
Joy is bright, smiles may always reign in him!

So that women love, so that beauty reigns,
So that your bold dream comes true today!
May the Earth endlessly shower you with blessings,
I congratulate you, men, on the 23rd of February!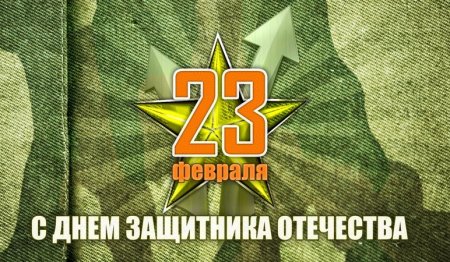 Today is a holiday for men,
And we want to congratulate our colleagues,
There are many reasons for this,
For which a man can be praised:
For the daily hard work,
For the fact that he loves business very much,
For the fact that he forgot comfort.
He goes on business trips boldly.
For having women on their hands
Ready to wear it daily,
With him, a woman does not know fear,
He is devoted to a woman immensely.
I say a toast to men,
Every woman needs it.
According to the house-building, sir...
For being a good husband!
Eagle eye, mind sharper than a dagger,
Courage, decency and honor,
You have a lot of merit,
There are countless achievements,

Young ladies sigh in vain,
Languidly looking after you, colleagues,
After all, each of you is a wonderful spouse.
Happy holidays, men! All victories,

The rise of feelings, income and career!
Lavish humor, positive.
With you the heights of any barriers
Our women's team is ready to take it.
I will congratulate my colleague on the holiday,
And I will send the mood.
At the end of the work,
Forget about all the worries.

Let a fairy tale come in life,
And let the caress envelop.
Happy Defender's Day to you,
Congratulations loving.

May heaven come in life,
Just don't be discouraged.
Have fun properly,
And have fun today.
Congratulations to dear men,
Since February 23!
We wish you victories, success at work,
And prosper day by day!

Heroic health and cheerfulness,
In the house of comfort, love, warmth.
Courage, loyalty, perseverance,
And stay like this always!
Happy holidays, colleagues!
Happy holiday, Earth!
Today is an important day -
February holiday!

I congratulate everyone
From the heart of men,
Let everyone be
Happy and loved!

And also health
I wish you,
Friendly and cheerful
Let there be a family!

Happy holidays, colleagues,
Happy holidays, friends!
I send my greetings
On the feast of February!
Men of the highest, best brand!
Put everything on hold today.
Gifts are marching to you today
And kind and warm words.

From the bottom of our hearts we want to congratulate you
And wish to always go forward
And not to be afraid. To rule life boldly
And to let go of a vain burden of troubles.

Live long, happily and peacefully
And protect your loved ones.
Let everything come to attention
And a punch in the gut will fly by.

You are our strength, joy and support,
You are our faith in kindness and honor.
Happy wonderful day to you again!
Thank you for being in the world!
Congratulations on the holiday!
We wish you happiness, joy,
So that luck smiles,
And the currency takes root,

Do not lose weight and do not get fat
The forms are slender to have.
So that friends idolize,
And relatives do not scold,

To rest in the Canaries,
Eat pineapples.
You can taste grouse
And drink it with wine...

To house, car, cottage
Were an easy task,
And solved without effort
By the power of only magic words.
Men, you are our core team,
We always rely on you,
We want to look beautiful for you,
And we are never sad with you.

We congratulate you on the holiday today,
Happy Power Day – February 23rd,
We wish you confidence in your affairs,
So that you can be at work and at home at the helm.

Fate may award you the Order of Happiness,
Let luck bring you every day,
And a holiday of joy will arrange a cheerful life,
And may you always be lucky, our colleagues.
There are not many days in a year,
When men are embarrassed.
When there is so much attention suddenly,
Gifts of women and smiles.

And only February gives harsh,
We have the only day of the year,
When men are praised all around,
They are congratulated, remembered, honored.

All those who served the Motherland,
Who bore all the worries on their shoulders!
We congratulate you men,
Defenders of the Fatherland steel!
Congratulations on February 23 to male colleagues
Colleagues, happy February day to you, men,
We wish you happiness with him,
So that all the peaks are within your power,
And so that you are proud of a reliable rear,

So that you do not get tired at work,
We bathed at home in affection and care,
So that we could finish everything in time,
And we have always been adequately protected!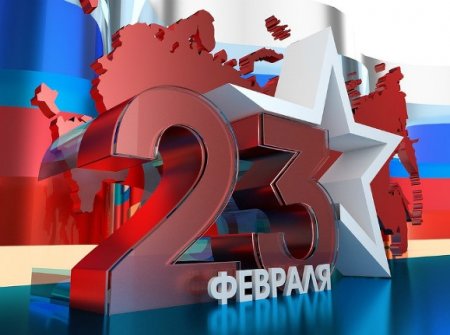 Colleague, I wish you good luck,
I wish you great happiness, fun in addition,
I wish you health, kindness, a lot of strength,
So that success will spin in the money dance!

I also wish on this men's holiday,
Dreams that your all come true in the world,
Cozy and bright always so that there was a house,
Lived so that love is always warm in it!
Happy real men's holiday,
I congratulate you, my colleague,
Let the mood be combative,
And I wish you with all my heart:

So that in the routine of all work cases,
You always won,
So that you had good health,
And could always keep up the conversation!
We are in a hurry to congratulate you from the bottom of our hearts,
To praise fellow defenders,
Who guards our peace,
And covers us with his back.

I wish everyone health, peace,
So that the honor of the "uniform" is not stained,
Love, wealth and kindness,
So that trouble does not knock on the house.

Clear sky, calm nights,
And only loyal friends are on the way.
Male colleagues, you are a force, a support,
You are our office's power and armor.
We wish you a peaceful quiet job,
Today is your holiday, your February day!

We wish you success, great achievements
For his own good and for the good of the country.
May your dawns be pleasant
And you will not be touched by the misfortunes of war!

We wish you to be surrounded in life
Good people, colleagues, friends.
Be a strong wall and a reliable support
Beloved people that are called family!
Colleagues, you are our dear ones,
We cannot work without you.
You are all strong, all so brave,
All since February 23!

We wish you not to know sorrows,
We wish you not to be discouraged,
And also big bonuses
We wish you to receive!

We wish you success, peace,
And let everything be on your shoulder.
We wish you well and happiness,
Keep the company and the country!
The men's team today
We are in a hurry to congratulate you,
On Defender of the Fatherland Day
We say wishes.

To make it easy to work!
Happiness and love in the family!
So that in any bad weather
They were always on horseback.

To know no obstacles in anything,
Risked from the heart,
Conquered every day
Thousands of new peaks!
Happy Defender of the Fatherland Day
Congratulations to you, colleagues.
Every success in life
From the bottom of my heart I wish you.

Don't get sick, thrive.
Let success go with you.
Never lose heart,
And luck will find you.

Let the heat warm you at home,
Let it bring joy.
And let everyone succeed,
Let joy come into life.

Happy Defender of the Fatherland Day!
We wish you peace,
Happiness to you and your loved ones,
All your dreams come true.
From February 23
Congratulations to you today.
And we wish that not in vain
Every hour would be lived.

So that all dreams come true,
So that there are many of them,
So as not to fall from a height,
So that they hold their feet.

So that luck leads you
But she did not let me down,
And love, so that there was
And she didn't leave.
Congratulations on February 23 to men with humor
In business, in the family and at work
Let everything always be tip-top.
No matter how many beers I took by Saturday,
My wife did not say "Stop!".

To have enough money for football,
For the most important match in the world,
So that there are a lot of them left,
No matter how hard you try, no matter how much you spend!

Friends always to be respected,
The boss doted on you,
And that in all aspects of life
You were the first and always grew up.

To make you a hero for everyone,
The coolest pepper is not the Earth,
But the Defender of the Fatherland Day
Celebrated on a high!

I want to congratulate you
Since the twenty-third of February!
Happy great and beautiful day,
Winter, kind, bright, clear!

The most joyful, cheerful,
Simple and new
You men, don't be shy,
Don't drink too much on this day

You are the support in our life
Eat turnips, eat porridge,
To get stronger and grow
They carried a lot of power into the world!
Since February 23
Congratulations, friends,
Let the rear be reliable
Your strong family!

You don't know the thunder of explosions,
Peacefully play tanchiki
And to congratulate my tank friends
On 23!

Helmets, guns, camouflage
Let there be a rage in the hunt!
Let there be a feast in every day,
And in the country - prosperity, peace!
February day is on the threshold.
Funny greetings from February 23
On such a snowy day of the calendar
There is a great reason for the holiday.
Congratulations on February 23
To you only, the best man on earth!

You are the embodiment of strength, strength, intelligence.
How beautiful you are, of course.
You are collected, restrained, very patient.
So I can talk for a long time, verbatim.

However, a million words are not enough for me,
To describe you in all its glory, of course.
Let life become more beautiful than bright dreams.
Let everything around you be successful.

Let love warm the soul every day, And let the world give pleasure and joy.
Let happiness shine again and again,
Giving you peace and sweetness of life.
You, like an eagle, are beautiful, graceful,
Strong, smart, ambitious in everything!
You protect your family like a lion,
And you don't let anyone get close!

Do you know how to get, store currency,
And you can masterfully wash dishes,
Bringing joy to his tigress,
And, undoubtedly, only touching!

That's how you are... you are a true man,
You have intelligence, and kindness, and strength,
Success itself puts you only as an example,
And he has a sharpened eye!

I wish that there was always a house in abundance,
In work, in personal life everything is fine,
With the harsh twenty-third of February
I congratulate you from the bottom of my heart!
Congratulations on February 23,
Sincerely, from the bottom of my heart I wish,
To protect yourself from an abundance of attention,
Femininity, flirtation, charm,

Protect yourself from baking rays,
Only fight off mosquitoes
At the best resort near the sea,
Drink whiskey from happiness, not grief!
Your gaze burns with the fire of courage,
You go to battle with the enemy more fearless than a tiger,
You can boast of many awards
And in "Tanchiki", and in other difficult games,

Where you are both a wise tactician and a strategist.
But on this holiday of courage I wish,
That financial success was loud,
Let the victories rumble in labor,

Rivals are looking with caution
On how the powerful biceps bulges,
And the girls are gorgeous all in a row
You will become in the style of \"nude \" at night to dream.

And in life, be in the ranks among those men,
Who is for family, friends is worth a mountain.
So let there be a thousand reasons
Under a peaceful sky to call you a hero!
We raise all our glasses to those men who walk in boots.
Rookies, lieutenants, generals,
We drink to everyone who is on duty today!

We can even get very drunk here,
So that only you feel good there,
To all barracks and to all borders
Your wonderful holiday has come.
Every year in the last month of winter
There is a special reason for the holiday,
And we are glad to congratulate on the February day
All of you, our real men!

Let poems and songs sound in your honor,
Glorifying valor, courage and strength,
How great it is that you men are!
Congratulations from February 23!
Don't waste your time, my friend,
On February 23.
You take advantage of this moment,
Accept all compliments,
Congratulations and gifts.
Let the sex be hot at night.
In general, use it with a vengeance,
That today you are a hero.
Accept congratulations
on February 23,
Men are all waiting for fun,
Gifts are given by the whole family.

Let him stock up on humor,
To sincerely thank,
After all, he will have to spend a whole year
Keep memories.

I wish you to swell with luck,
And not from beer with barbecue,
And be in a great mood,
Leave the sofa for later.
To protect the Motherland,
It is necessary not to know the taste of vodka,
To do more sports
And get a little pumped up.

Women should be respected,
Always carry them on your hands,
forgive them, love them, put up with them,
Don't smoke, don't swear.

In general, to be an example in everything,
The very best, the very first.
I say this in vain on February 23,
After all, today all the guys...
You can get drunk in the trash.

It is impossible not to note
February 23.
Tomorrow with a sick head
Everyone will be like a "hero".
On Defender's Day, eagle,
I wish to fall into the moat with success,
So that I come across a treasure of love
And clicked on the nose interference.

Let it hang on you
Luck is a sultry maiden,
And let the Crane win in a dashing fight, not a tit!
Funny greetings to men on February 23
Congratulations to you today,
Congratulations from the bottom of my heart!
You are a man – just super,
And smart, and good!

Therefore I wish money,
A lot – a lot - the ocean,
And also a car, a cottage,
Gilded fountain,

And health, and success,
Happiness, joy, good luck,
And let it be on your field
The best match will be!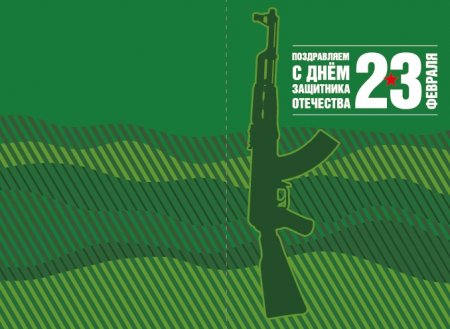 Be cheerful, always cheerful,
Brave, kind and healthy!
I wish you fruitful business,
Everything will come out – I know for sure!

Let the dream come true soon,
Happiness, joy sparkles,
Everything will be fine in life,
Quiet, peaceful, very clear!

Let luck accompany you,
The mood will be cool,
From the twenty-third of February
I congratulate you!
February gave us a wonderful holiday,
Again, there is a reason for warm congratulations,
We heartily say today
Tell you that we really appreciate you, men!

Let the holiday only bring joy,
Let the snow and ice melt from warm words,
May luck accompany you in everything,
Every day will be the happiest for you!
Once again a holiday, strict and beautiful,
Comes to us at the end of winter,
And the smartest, kindest, strongest –
We want to congratulate men!

They are not playing heroes,
They will be able to repulse the enemy,
They despise danger
And they don't run away from work.

Always ready to help people
And they know what honor is ...
We appreciate you and love you very much,
And thank God that you are!
This day, know for sure, is for you!
You are a defender, you are a true friend,
I am grateful to the world, fate,
That one day we met suddenly.

I wish you love,
Days full of fart and joy,
Live the longest and the happiest,
More sun and less rain.
All men are soldiers at heart:
Dragged in childhood machines
And on toy horses
They loved to chase sparrows.
Now everyone is ready to fight,
Happy and proud of themselves,
Crumple blankets on sofas,
Portraying generals.
So, life is not in vain.
All since February 23!
The men's merry holiday has come,
(I'm not talking about the bathhouse),
I want to congratulate you, prankster,
I give wishes from the heart!

Without a fight, so that women give up,
Carrying a white flag from lace,
And you didn't try to fight back,
And every day such a full house!

I wish you to celebrate vigorously,
Everyone knows - still that fighter,
And to frolic in the restaurant, a brutal festive male!
Let the genius wake up in you,
As long as he can sleep.
Many new achievements,
How to win Suvorov.

Captivate with your idea
Even those who are not with you.
Be quicker and more brazen,
Be always ready to fight.

Plow the expanses of love,
For a friend, do not spare a ruble.
Eyes on men today,
From February 23!
Let the topic be so simple, hackneyed,
But on this important day of the year
We all need protection from you,
So as not to get into trouble, into trouble.

We all need love, care,
A man's shoulder, finally.
And to protect – you have a job
And the crown of a meaningful life!

Let you drink a lot today,
We are glad to receive gifts.
But you are responsible to work
They should also come on a holiday!
Let from admiration
Ladies are losing their speech
And to you without delay
They let themselves be carried away.

Let the Motherland be honored
Worthy sons,
And it will not be capricious
Good luck soon.

Let the career ladder
Aspires boldly upward
And, as a faithful friend,
Success brings you.

To you in any conditions
No one has overcome -
We wish you good health
And drive for a hundred years!
Funny greetings for February 23, 2022
On the holiday of men, I wish you all
I want only pleasant changes in fate,
To win a prize is very valuable, for example, to make a successful career quickly.

I want to strive for new dreams,
Let him not sit still for a long time,
He will be with you, covering the rear,
Let a fighting friend be next to him.
< a href="https://www.sdnjom.ru/uploads/posts/2018-10/1539805367_prikolnye-23-fevralya-pozdravleniya-2019.jpg " class="highslide">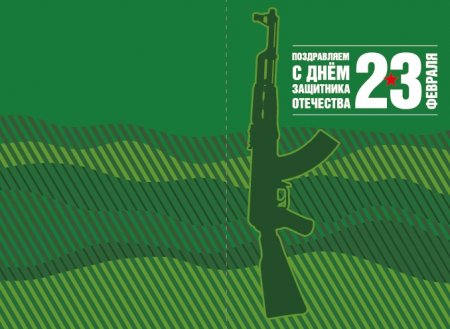 I wish you a day of protection and strength
Not to hear \"my bunny\", \"my darling\",
I want to remain a brutal male
And to be them always, and not just to seem!
I wish the absence of \"nyashek\", \"mimishek\",
Pouty lips, quotes not from books,
Let sincerity, tenderness fill your home!
From February 23rd! Happy your day!
We wish you, beloved men,
The whole female half of the Earth
For joy, smiles, there were reasons,
So that you could do everything in this world.

We wish you good Siberian health,
After all, you have no courage and strength to occupy.
Let your loved ones surround you with love, let grace reign in your house.

Don't let happiness and success leave you,
Let the bills go to the wallet themselves,
Let the hindrances collapse in fear of you, let the soul and heart sing in unison.

Of course, wish fulfillment
And also to be at the helm of life,
Fun dating, new knowledge.
Men, from February 23!
Our dear, strong men,
Finally, your dreams will come true.
Beautiful women have a reason now
Sing you compliments and give you flowers.

You will be told a bunch of congratulations today
And they will give you a razor, foam and socks.
There is no more expensive for you, let's say without a doubt.
Happy holidays, our dear men!
Congratulations on the day of brave men
And I wish that in my destiny
I have done a lot of important things,
I've never cheated on myself.

So that the word is harder than steel,
So that there is a reliable hand.
So that you are not betrayed in anything,
So that the thread of friendship is strong.

So that love captivates you forever,
So that you share bread and shelter with her.
To have everything in life for happiness -
And no more unnecessary words are needed!
Let your holiday be a little harsh,
But it already smells like spring,
Spends the winter on the road,
He will wave his hand after her!

And you will have adventures, a noisy feast with friends ...
Accept our admiration,
Men, we are good for you!
You're a man at least where, my love!
Intelligence, courage, bearing and becoming.
Happy holidays! Let there be an eagle look
Happiness is dazzling to shine.

And with a victorious, my hero, chant
Chop the problems into minced meat.
And forget the alignment to the left!
Quickly under my side - step march!
Happy Defender's Day, beloved men,
Without hesitation, we will repeat to you today,
That half of us remain without you,
We love you dearly and idolize you.

In life, let everything be easy for you,
Let the failures not be able to break you,
After all, a man does not give up, does not give up,
Maybe just retreat for a while.
As long as there are men like you in the world,
Girls have the ideal of their dreams.
Be brave, don't delay, catch your luck,
Be the first in work, hunting, love,

You catch the cherished goal in sight,
Let everything you ever wanted come true,
Strike down all men's beauty on the spot –
You're a tough nut and a cool pepper!
We wish you good luck, strength, health and goodness!
To all the difficult tasks
Were resolved with a bang!

Blizzard, so that the winter subsided
On the red day of the calendar.
So that happiness overtakes you
On the twenty-third of February!
Funny congratulations on February 23
A fighter for life and a defender,
A worthy son of his country,
Let it not be world famous,
But you, my friend, are the only one!

On the day of glorious men - heroes -
I wish strength, love, kindness,
The implementation of all plans,
To break the sorrows to smithereens!

And find the most important treasure in the world -
The native woman of dreams.
Become richer than any bankers -
And you will be happy forever!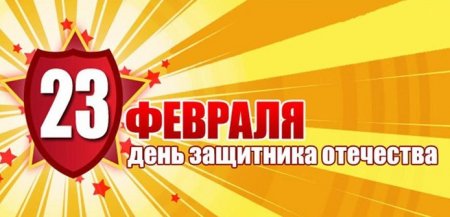 Men are cute, congratulations
And a whole crowd of wishes.
We wish you a major mood
And it is always easy to take any height.

We wish you love, great wealth,
Good health for many years,
Never part with luck
And on the fronts of any, of course, victories.
Men, laurels are waiting for you now,
A night salute is booming for everyone!
So with the 23rd! Let the timpani
They are beating in honor of everyone today!

It doesn't matter if you were a hero,
Or I didn't have a chance to serve,
You were always a dashing cowboy,
And there is always a demand for such!

I wish to look at everything soberly,
So that the insidious serpent does not strike down!
Then jump through life briskly
You will have enough strength for a long time!
Since the twenty-third of February!
Let the girls love:
Olya, Sveta, Katerina,
Nastenki, Alyonki!

Let your soul of adversity
Never knows,
And I also wish for money -
Let there be enough for everything!
With caresses even before our era
Women met hotly
Those men who proudly walked into the caves,
The mammoth was shouldered.
Poems from February 23, 2022
Men's share is not simple,
What to do, life is war,
Then he will feed a pood of salt,
Then a glass of wine will serve.

Who is at the mine or in the navy,
A brave hero in the army,
And someone at work –
Hot frontline.

For the defender of the fatherland,
Let's drink together with the whole country,
Which sometimes saves lives,
Gives shelter, love, peace.

Know, breadwinner, we are with you,
Wherever you plow the path,
Be always kept by fate,
We will cover the rear with our breasts.
Defender and reliable rear,
I praise you today!
I gave peace to the motherland!
From the bottom of my heart I wish:

Good luck, glory, courage,
Success, achievements,
There are many great victories,
Perseverance for achievements,

Friends are only faithful brotherhood,
Good luck good genius,
Spiritual wealth,
To the beautiful aspirations!
As long as my country lives –
The Homeland needs protection.
You will stand up for her like a mountain –
Man, our glorious hero!

Always be strong, like steel,
Let sadness bypass you,
Without unnecessary phrases, beautiful words
You are ready to serve the Motherland!
We congratulate you wholeheartedly
Happy Army and Navy Day,
May you be many more years
Hope and bulwark!

Let there be joy from
That you are always loved,
That there is happiness and warmth in the house
They are forever preserved by fate.

Let this day sound for you
Solemn songs!
Don't let the stock run out
Health, strength and honor!
Let's say thank you to all men,
For bravery, help and love.
May your life be raspberry,
And happiness visits again!
Happy holiday to you, dear men,
Defenders of our huge country!
Let there never be a reason
Learn the cannonade of a real war!

Will always be with you let joy with luck,
Let the career only go uphill!
Goals, desires, tasks will be fulfilled,
And always let happiness live in your heart!
From February 23
I congratulate you.
All defenders of the country
We should celebrate this day.

You simply have no equal,
So be healthy for a hundred years,
Bright, bold and energetic.
And always optimistic!
You're a man-that's the point.
Be happy in a harsh life.
There is a bright star in the sky
Let it illuminate the shores.

Your choice will be right,
Friends accompany you.
Pure love and devotion,
The roads are bright and radiant,

Courage, courage and strength,
All goals will be achievable.
Health, happiness, peace and goodness.
Happy Defender's Day! From February 23!
Be a reliable defender,
Admire the power of the spirit.
Even what is impossible
Imagined, embody.

Be strong and noble,
Choose your right path.
And out of many, many hundreds
Be the best, be the first.
February is as harsh as a man's heart,
We were frozen by ice and frozen by dreams,
But he saved the keys to the hidden door,
Which will lead to the eve of spring.

He gives us the last winter holiday,
And on this February 23rd
I dream of sincerely congratulating you
And wish - the steering wheel from the ship

Keep your destiny always stronger,
So that luck finds the way to you,
So that you breathe easily, straighten your shoulders,
So that the thaw comes to your heart again.
Congratulations on February 23 in verse
Happy Defender's Day congratulations
The best of men now.
We praise your mind and strength
And we hope for you.

We want to say in verse,
As we have you, all of you,
We love you very much. We are behind you
Like behind a stone wall!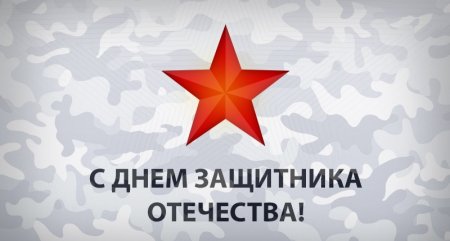 Congratulations to you
From February 23.
Celebration of honor and courage
On a calendar sheet.

We wish you success
And wonderful prospects,
Happiness, joy and laughter.
Let life give a positive!
February... Winter, blizzard and cold...
But the holiday will melt the snow for us!
Today, who is old, who is young, –
It doesn't matter, we honor everyone!

We congratulate those "who are in trousers",
Defenders: husbands, fathers,
Sons, loved ones, brothers, grandchildren:
Yes, all Russian men!
Today is a significant holiday –
Defender's celebration,
He is weighty, wonderful.
Accept congratulations warmly!

The task assigned is difficult -
The fatherland cannot be given to the enemy.
And will be able to protect reliable
To defend Russia's peace!

I want to congratulate you,
Words to say admiringly.
Only the best, the very best
In life I wish you!
On a glorious day dedicated to men,
I would like to wish you –
To be loved for no reason,
Set goals and achieve them.

So that the tasks were feasible,
And the reward was high,
So that our capricious, luck
She was reputed to be your faithful friend.

So that from the very top to the heels
Filled with health and laughter.
And more than a dozen
Surprise everyone with your life.
On a February holiday with warmth
We congratulate you, men!
We wish you earthly joy
For our strong half,

So that fate protects you
From all hardships and regrets
And I helped you in life
Go through the road of achievements,

So that every day brings happiness to the light
And all the tasks were solved in an instant,
Good luck to you, joyful victories,
Love, success and good luck!
You are a defender and a hero in life,
Brave, strong, strong-willed.
You served the Motherland with honor,
And he hardened his character!

I wish you peace, love and patience,
A clear sky over your head.
May your achievements be grandiose,
So that friends and family will be proud of you!
I want to congratulate you, friends,
I have been since February 23!
And I'm in a hurry to wish you soon
More happiness and friends.

To keep your health strong,
Let love shoot straight,
Let the sun shine brightly for you,
Relatives give you gifts.

To go on vacation - only to the Maldives,
And to have money - a big bag.
More joy, warmth
Today, tomorrow and always!
Happy Defender of the Fatherland Day,
From February 23,
To all who are marked with courage,
Today I congratulate you!

May your valor and bravery
It will only get brighter over the years.
I wish you happiness and good,
Health will be stronger than steel.

Comfort and joy as a reward,
Let them live in your house.
A little bit is necessary for happiness -
So let there always be enough of everything!
The man is strong by nature
Not only with the body, but with the mind.
A man is the progenitor of the genus,
We take great care of men.

You are worthy of beautiful speeches
Much more often than once a year.
You are worthy of happy minutes
Amid a lifetime of pain and adversity.

But it just so happened, men,
That only on your February holiday
We praise you so decorously,
Charming and infuriating.
Congratulations on Defender of the Fatherland Day in verse
From the twenty-third of February
I hasten to congratulate you.
Let everything be fine:
Farts on personal and with cash!

More happiness and love,
Let your dreams come true!
Always walk with a smile,
Go ahead and don't mess up!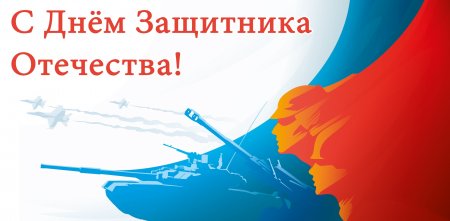 Happy Defender of the Fatherland Day
Congratulations today.
Let it not be in your life
Sadness and sadness.

May you always be strong,
And may fate be beautiful.
You live under a peaceful sky
And under the clear sun.
Happy Defender of the Fatherland Day, men!
Know, this holiday is very dear to us.
After all, there are serious reasons
Congratulations to give today to you.

We wish you stability, good luck,
Happiness in life and brilliant victories.
And, of course, earthly love in addition,
So that your joy lasts for many years!
You are imposing, strong, handsome and slender,
You are attentive to those who are nearby.
There is no place for fuss: always calm,
And he is not capable of treachery, revenge.

You are the one whose image is in the novels,
In women's magazines and hearts.
You are a true man, in your plans
To carry care on your shoulders.
Defenders of the Fatherland are real men,
You, standing guard of the Motherland with weapons,
Happy holiday today, we congratulate you,
And hand over our gifts from the bottom of our hearts!

Let the February winter day be gray and cold,
February 23 is a national holiday!
We wish you, defenders of the Fatherland - Russia
Health, happiness, long days, and love, and strength!
Let life give gifts,
You have earned them for a long time!
Let the victories be so bright,
As in your glass of wine!

Defender and our glorious warrior,
In the service and in life! Always!
Worthy of all the awards in the world,
Let the star illuminate the path!

I wish to strive for the heights,
You can conquer them all!
Subject to fortune's laws,
After all, she is in league with you!
Today is a holiday for all men,
Accept congratulations!
Let there be many reasons
To take off the mood,

The fate of the straight road
Leads to the earthly peaks
And covers with his head
There's an avalanche of love for you!
Being a real man is not easy -
A breadwinner, a support and a shoulder.
Let you have enough strength for everything,
Let all difficulties be at ease,

Let life have precious moments
You will not have lived in vain,
Let wisdom, good luck and patience
Enough. Since the twenty-third of February!
23rd on the calendar,
The day is solemn and bright.
I wish from the bottom of my heart to you,
Get gifts soon!

To win with honor in any fight,
To fulfill all bold desires.
Love, protect your family,
And proudly wear such a title!
All the wonderful men today,
We want to congratulate you on Defender's Day.
Even more worthy to be and nobler,
On this beautiful day we wish them.

Health, happiness, courage and strength,
From the bottom of our hearts we want to wish,
And, whatever happens in life,
Always protect us, weak women!
Poems from February 23, 2022
Dear men, congratulations,
We wish you happiness, health, and success.
Let this holiday be always,
We and the country are proud of you.

Be loved, live long,
Bring stability and good to the house,
And don't you ever get sick,
May your native land protect you.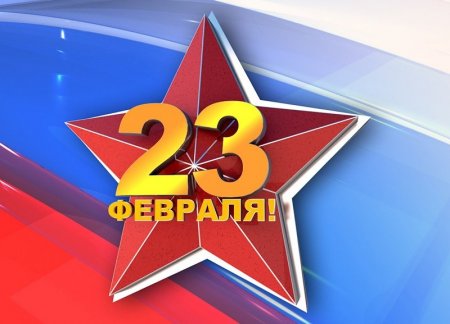 There are many holidays in the world,
The most masculine is only one.
Our dear defenders
Today we want to congratulate you.

Be healthy, rich,
May you have enough strength for everything!
Happiness, love will be near,
In joy, all life will pass!
Red day of the calendar
And the frost outside is severe.
Since the twenty-third of February!
Be happy and healthy.

From the heart, from the heart I say:
Let everything in life be smooth.
So that the heart hears "I love",
And in the soul so that it is both warm and sweet.
From the beautiful half,
Congratulations to you, men.
From the twenty-third of February
Congratulations, voila!

Let them write about you in the press,
The cubes are getting stronger on the press,
A bundle of shares of Gazprom to you,
Two Rolls-Royces near the house.

Not a dusty job for you,
Let the income grow steadily.