There will be fun in the house
9 balls hanging.
On the ninth birthday
People are in a hurry to see their daughter.
The girl is already the owner
Helps you in everything.
Then he will clean up the kitchen, then he will vacuum the house.
And she succeeded in her studies,
And the A's in the diary.
Clever and the pride of the class,
We are all doubly pleased.
We wish the birthday girl
To be a beauty always.
And the best gifts,
Yes, good luck for a year!
You're already nine today!
You are graceful like a swan,
Like a butterfly, light, airy,
But, like an imp, she is disobedient!
We wish you, girl,
To be a little more child,
After all, "growing up" will come
Of course – and they won't call!
Where can we find so many words?
There are nine candles on the cake
You have to blow out today,
The princess is flawless!
Your birthday has come
Happy, long-awaited.
Let miracles surprise,
On your multi-faceted holiday!
our princess is 9 years old,
And there is no more beautiful in the world!
Eyes bright as stars,
Lips scarlet as roses,
Hair like silk, flowing,
How can I not admire you?
We wish you to be diligent at school,
And serene with friends,
To read different books,
And also to be able to dream.
Grow up kind and beautiful,
And happy without memory!
On your birthday, dear,
In your full 9 years
We sincerely congratulate you,
We wish you to live completely without troubles.
Let everything be the best of all!
Let your eyes shine,
And let success accompany,
Everything comes true like in a fairy tale.
We wish you not to get sick,
Not to see grief and resentment.
We wish from happiness to sing
And always be so beautiful!
You are reasonable, smart,
Even though you are only nine.
You will ask how the moon lives,
And how many stars are in the sky?
Although the questions are at a dead end
Sometimes you put adults,
But we catch a beautiful moment
Naive those questions.
We are on your birthday
We wish you success,
Find an exciting answer,
Open the scope of fantasies!
Wonderful holiday – 9 years,
An adult girl,
I wish to live without troubles
And laugh loudly.
Always bring home
Best marks,
Be fun, groovy
A coquette girl!
Happy birthday, baby,
Nine years old to you, girl,
Be an excellent student,
Laugh joyfully and loudly.
Please all your relatives with talent,
Be a joy to mom and dad,
On fun ventures
Let childhood be rich.
Don't get sick, grow up a beauty,
Be kind, open, honest,
Let your life be, baby,
Bright, glorious, interesting.
Happy ninth birthday!
Let everything be just great.
Let it fill with inspiration,
Happiness shines in life like a diamond.
Let the teaching be given easily,
Let there be peace and warmth at home.
Let your heart beat with joy, let your beauty bloom.
Happy birthday,
With your ninth birthday,
I wish this day
With a smile you met.
I wish there was
Everyone is happier in the world,
So that everyone respects you
And everyone loved you.
I wish, girl, you
Reliable, loyal friends,
And in my life, to be
You are always first in the ranks.
Congratulations to my daughter on her birthday 9 years old
9 years our girl is nice,
Wonderful, smart, beautiful.
Let the main thing come true in life –
Become the happiest in your life.
Let them meet success in their studies
And your friends adore you,
Let the rivers splash in your soul
Admiration. Congratulations to you!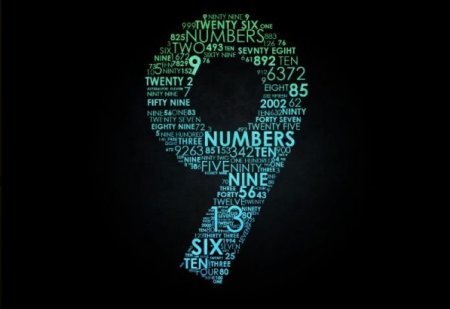 Nine years old to you today,
The age is wonderful!
Young, gentle, naughty,
Very informative.
Don't rush to grow up, longer
You stay a child,
And your wonderful childhood
You, princess, enjoy.
You will blow out nine candles
On your beautiful birthday,
And you will be the most beautiful
On this best holiday ever!
Be the same smart girl always,
And beautiful as a star,
Let there be joy today,
And may happiness be sweet!
Let parents always
Cherish and cherish.
Happy birthday to you,
It's already 9.
I wish, princess,
Always be kind, sweet.
To be an excellent student at school, to cherish true friendship.
Life will be happy only,
Always full of kindness.
Let them always be with you
Tenderness, affection, beauty.